I came across an interesting article published in the July 2013 edition of JURUTERA (buletin of the Institute Of Engineers, Malaysia) about the Malaysian Electrical & Electronics Industry. It mentioned about how the Penang Free Trade Zone came about and eventually the growth Electrical & Electronic industry in Malaysia.
Here is a small extract from it (original article and photo by Dato' Wong Siew Hai, Chair of Malaysian American Electronics Industry)
In 1969, as the federal goverment of Malaysia had revoked the Penang Free Port Status, the unemployment rate at that time was around 15% against the national average of 9%. The Chief Minister at that time, Dr Lim Cheong Eu was faced with this challenge and he needed to find a solution to create more job opprtunities. Dr. Lim had this vision of setting up some industrial parks, known as the Free Trade Zone (FTZ, now called Free Industrial Zone,FIZ) located in Bayan Lepas, Penang.
Subsequently Dr. Lim established the Penang Development Corporation in November 1969 to promote the FTZ and to attract foreign direct investments (FDIs) with pioneer status given. The labour cost was very low at that time and this idea of FTZ industrial parks was later extended to Selangor and Malacca.
Dr. Lim and his team made numerous trips overseas especially to USA, Europe and Japan to promote the FTZ and many small & medium enterprises (SMEs) came to visit the FTZ. One of the companies was Intel. Andy Grove, then CEO of Intel visited the location. There was heavy rain the night before. The picture shows that his car was stuck in the mud as the road was not paved and he had to roll up his pants to walk as he visited the site, which basically was still a coconut plantation in the process of being cleared for the use of the industry.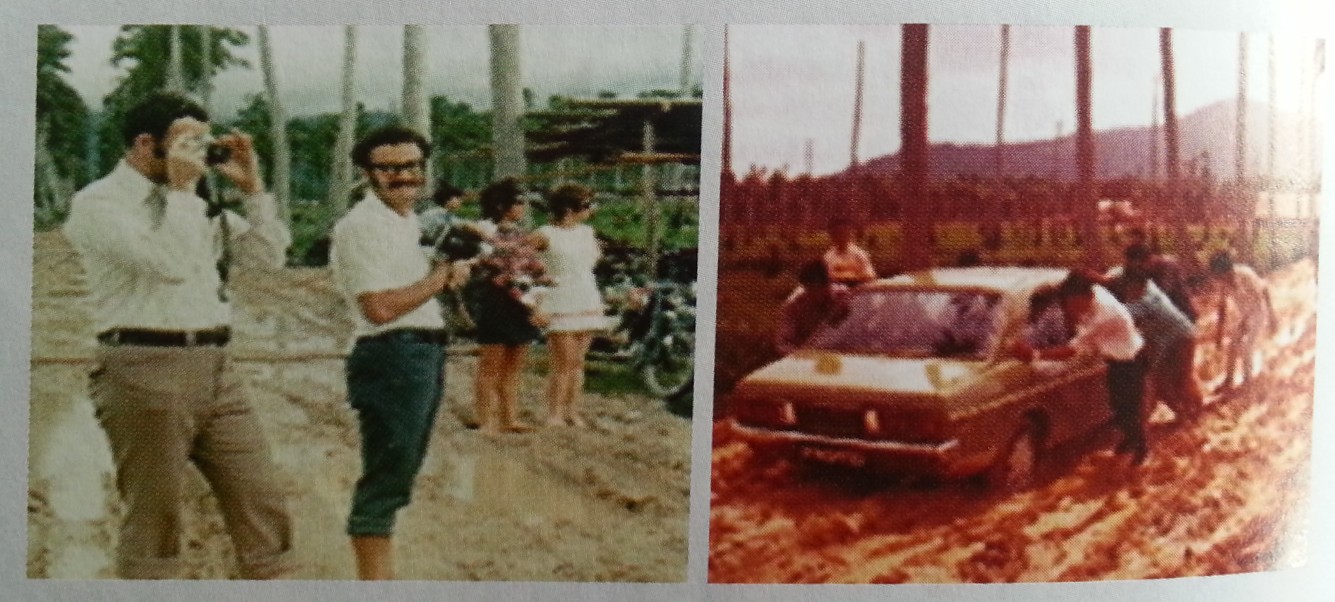 There was a leap of faith when the companies decided to start up their factories in the Penang FTZ in 1972 although the site was not even ready to be used. This decision marked the start of the E&E industry in Penang and in Malaysia.
The first eight companies that came to Penang FTZ were Advanced Micro Devices (AMD), Hewlet Packard (now called Agilent Technologies), Clarion (M), National Semiconductor (now called Fairchild), Hitachi (now called Renesas), Intel, Litronix (now called Osram Opto Semiconductor) and Robert Bosch.
The good news is all of the first eight companies are still around and growing although some were restructured or acquired with company name changed.
My humble self is proud to be associated with Penang FTZ as I started my career as an electronic board design engineer in Robert Bosch from 2001 till 2006.