| | |
| --- | --- |
| Posted by Aravin on July 10, 2012 at 12:00 PM | |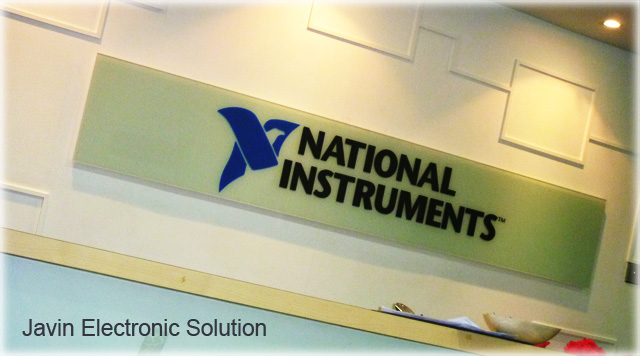 On 10th July 2012 we attended the Labview and Fundamentals in Data Acquisition Workshop hosted by National Instruments Malaysia. The venue was at their PJ office.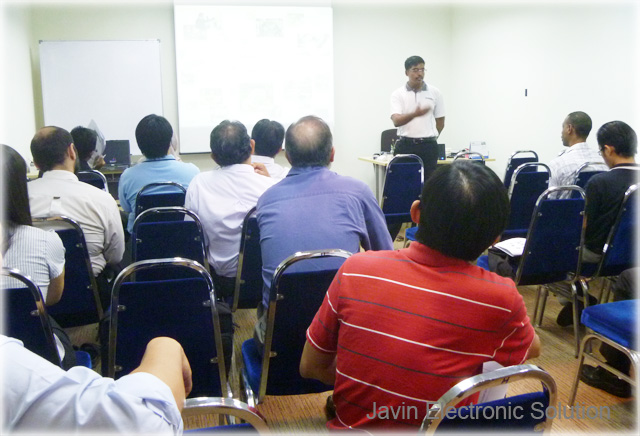 We were given an excellent overview by the presenter Mr. Manickavasagam Kannappan, NI Field Application Engineer.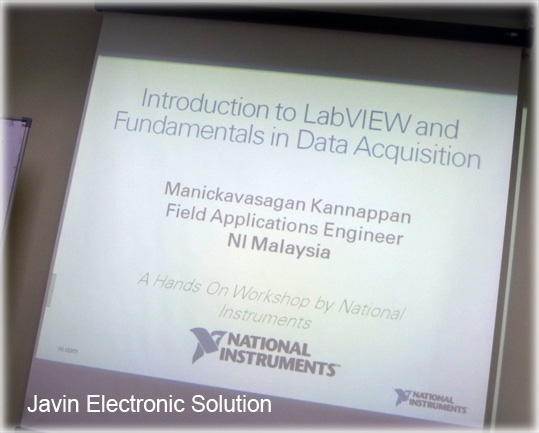 Labview together with NI's I/O hardware (about 6000 various types) is a powerful yet easy to use tool for data acquisition system.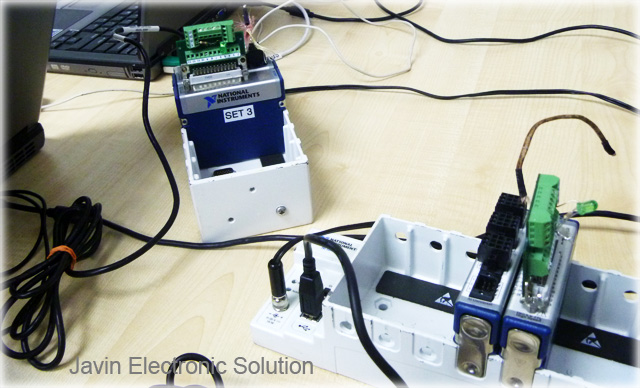 Labview being a graphical based design system, eliminate the need to develop software coding using conventional method.
Apart from that, it is a highly integrated solution for sensing data, processing, analyzing, displaying and reporting.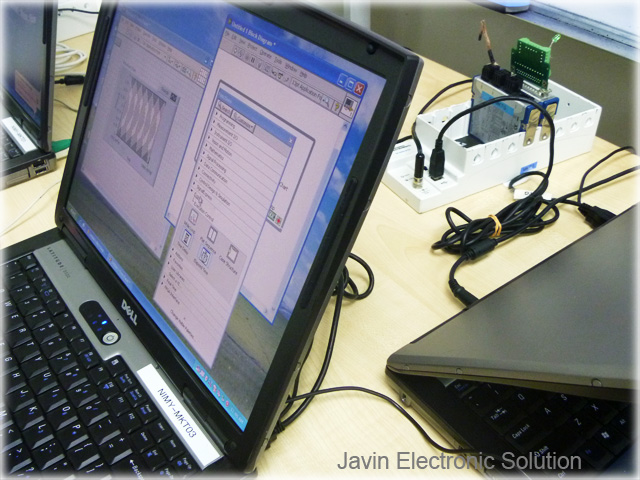 Javin Electronic Solution would like to thank NI for inviting us to this workshop.

We hope more workshops covering other topics will be organised in the future.
We look forward for enquiries requiring our services to provide NI based measurement solution.
'Like' us in facebook to get the latest trends in electronics here http://www.facebook.com/JavinElectronicSolution