| | |
| --- | --- |
| Posted by Aravin on May 27, 2012 at 3:20 AM | |
I know some of you may wonder how much electricity bill you are paying for a particular appliance.
Here how it is done,
To calculate the cost, we need this information:
1.      Power (Watts, W) consumption of the appliance – Usually it will be stated at the back label or in the user manual.
2.      Hours used per month (Hr) - Just add the number of hours used each month.
3.      Electricity rate – For TNB, it is RM0.218 per kilowatthour (kWH) for the first 400 units.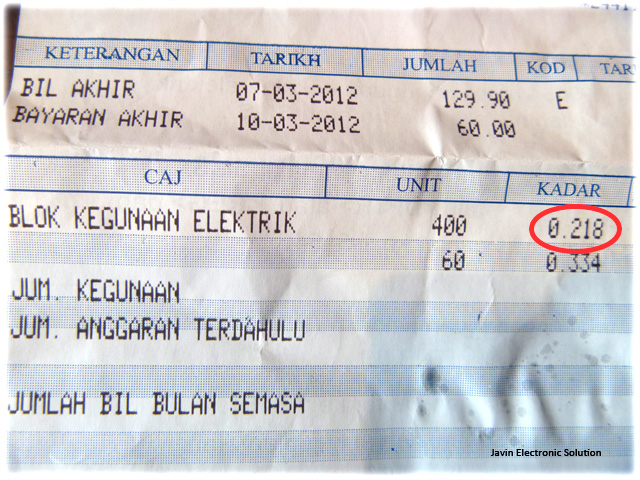 Say for an example, I want to know my kettle's consumption in RM monthly.  I take my kettle and read its back label.  I take it as 2000W average. So the power in kW is 2000/1000= 2kW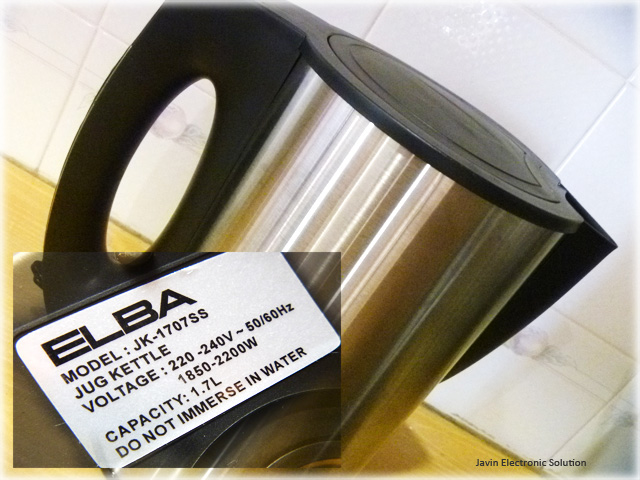 I use the kettle twice daily and each time it takes 5 minutes to boil.  Therefore for the whole month it is 10min x 30 = 300 minutes. 300 minutes is equal to 5 hours
So the kilowatt hour for my kettle usage is 2kW x 5 hour = 10kWH
Therefore the cost for using the kettle is 10kWH x RM0.218 = RM2.18 per month
Now do this for the other electrical appliances and get to know the culprit that causes your high electricity bill
You can find out the typical consumption of common household appliances here: http://visualization.geblogs.com/visualization/appliances/