| | |
| --- | --- |
| Posted by Aravin on July 8, 2014 at 4:35 AM | |
Modbus IO card functions as an interface between main controller and discrete level IO devices such as relays, solenoids and devices with HIGH and LOW inputs/ outputs. Using the robust industry standard Modbus communication protocol, these IO devices can be controlled and monitored remotely by PLC and computers.

Our engineering team have recently designed and developed a simple digital I/O card with modbus and RS-232 communication.This card has 32 isolated digital inputs and 16 isolated digital outputs.
Simple Modbus IO Card Block Diagram
Completed Modbus PCB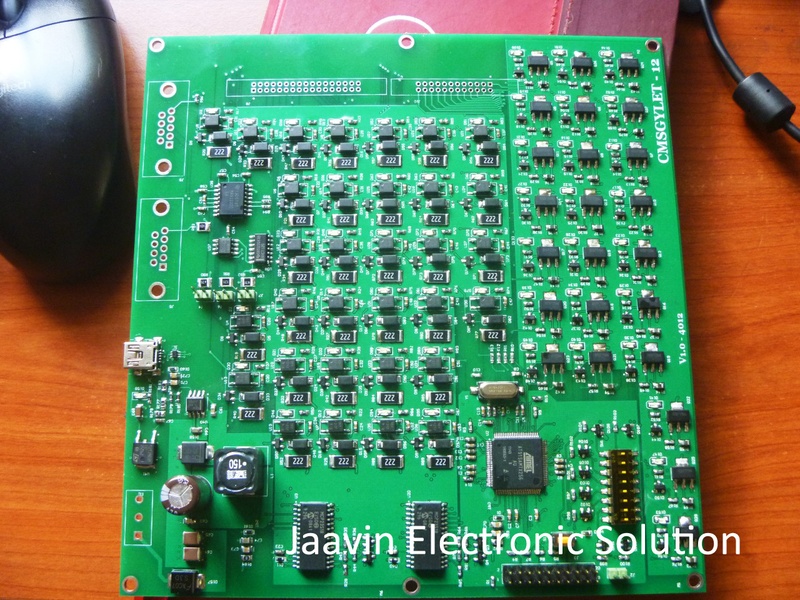 Here are some demo videos:
Function: 01 Read Coils
This function allows you to read the input status if it is HIGH or LOW. The video shows the input status on the Modbus Poll software changes from 1 to 0 when the corresponding input pins is connected to 0V. When an input is connected to 0V the corresponding input LED on the board lights up. All 32 inputs is being activated one by one.
Function: 05 Write Single Coil
The video demonstrates how to activate an output each at a time. The address range is 0-24 for all the 24 outputs. To activate say output 3, enter 3 in the address field and set the value 'on'. The corresponding output LED will light up.
Function: 15 Write Multiple Coils
The video demonstrates how to activate multiple outputs. All twenty four outputs were activated at once in this video. The board can be customised to suit to the end application.
 Function: 17 Report Slave ID
This video demonstrates Report Slave ID function that returns a description of the type of controller present at the slave address, the current status of the slave Run indicator, and other information specific to the slave device.

Feel free to contact us for any further enquiry on modifying this board to suit to your industry requirements.